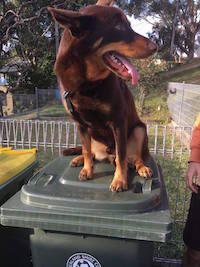 We can help if your dog already has a problem such as separation anxiety or destroying the backyard.
We develop a program specific to your needs.
Most behaviour consultations take place in your home.
Our behaviour consultation fee covers not just the consultation but also protocols that have been put together and tailored to your dogs needs.
The first behaviour consultation usually lasts for 1 hour and any subsequent appointments last for 30mins.